On The Mesa Market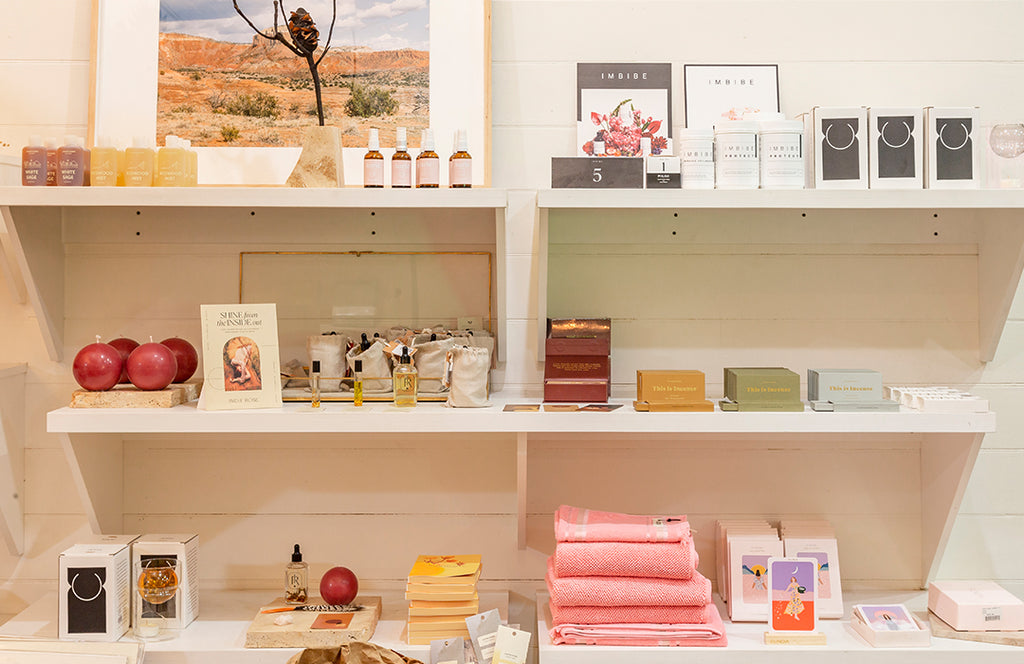 SHANNON FRICKE - ON THE MESA MARKET
On The Mesa Market is a spiritual healing goods supply store located within Newrybar Merchants.
A labour of love and service, created by Shannon Fricke, On The Mesa Market is Shannon's way of sharing the knowledge and healing practices she has learnt from the worlds wisdom keepers during her 10 year education into shamanic healing and energy medicine practices. Here you will find tangible tools to help support your spiritual and healing journey.
Shannon's interest in spirit healing modalities, energy wellbeing and psychology coupled with her understanding of the principles of design have seen her carve out a unique space in the lifestyle market.
INSTA  @shannonfrickealign, @onthemesamarket @graciosabyronbay
SHOP 'On The Mesa Market' in store.